The average person spends over 4 hours watching videos each day. And with social media, that number is only increasing.
Businesses have taken notice of this trend and many are now using video as a way to promote their products or services. After all, video is an engaging and visually appealing way to reach potential customers.
But what many businesses don't realize is that there's more to video than just posting a few clips online. In order to really benefit from video marketing, you need to produce high-quality content that tells a story and resonates with your audience.
Here are four reasons why your business should invest in producing high-quality videos:
1. Videos Tell A Story And Connect With Viewers
People love watching videos, and businesses can take advantage of this by creating high-quality videos that tell a story and connect with viewers. Videos are an excellent way to engage with potential customers and promote your products or services. For this reason, a Singapore corporate video production company recommends having a comprehensive collaboration between businesses and a video production company. From getting your storyboards and concepts ready to the final touches in the post-production stage, the video production company should be in close touch with their clients on how the video concept can be best realized.
A well-made video has the power to connect with viewers on an emotional level. Unlike other forms of marketing, such as print or text-based ads, video allows you to really show who you are as a business and what your brand is all about.
Your videos should tell a story that speaks to your audience and helps them understand what you're offering. What's more, they should be entertaining and engaging so that people will actually want to watch them.
2. High-Quality Videos Help You Stand Out From The Crowd
In today's digital age, there's a lot of competition out there. And with so much content being produced, it can be hard to make your videos stand out from the rest.
If you want your business to stand out from the competition, you need to produce high-quality videos. In today's digital age, businesses are competing for attention online, and one of the best ways to get noticed is by producing engaging and informative video marketing campaigns. High-quality videos show that you're serious about your business and that you're willing to invest in its success. People will take notice of your videos and be more likely to watch them, share them, and remember your brand.
3. Video Increases ROI
As a business owner, you're always looking for ways to increase your return on investment (ROI). One way to do this is by producing high-quality videos. While video production can be costly, the ROI can be significant. Here are four reasons why businesses can profit from producing high-quality videos:
Increased web traffic. A well-produced video can attract new visitors to your website. These visitors are potential customers who may not have found your site otherwise.
Improved search engine rankings. Search engines love videos, and they often rank them higher than traditional web pages. This means that your video is more likely to be seen by potential customers who are searching for products or services like yours.
Greater social media engagement. Videos are extremely popular on social media, and they can help you build a following and increase your brand's visibility.
Increased sales. A great video can convince potential customers to buy your product or use your service. This can lead to a significant increase in sales and revenue for your business.
Producing high-quality videos can be a great investment for your business. The increased web traffic, improved search engine rankings, greater social media engagement, and increased sales that come with a well-produced video can all help you boost your bottom line.
4. Videos Are Versatile And Can Be Used In A Variety Of Ways
Videos can be used for a variety of purposes, from promoting a product or service to providing educational content or even just increasing brand awareness. No matter what your goals are, there's a way to use video to achieve them.
And because videos are so versatile, they can be repurposed and reused in a number of different ways. For example, you can post them on your website, share them on social media, or even use them in email marketing campaigns.
If you have employees, then you know how important training is. By creating training videos, you can ensure that your employees are properly trained and up-to-date on all the latest information. This can help to improve their job performance and make your business run more smoothly.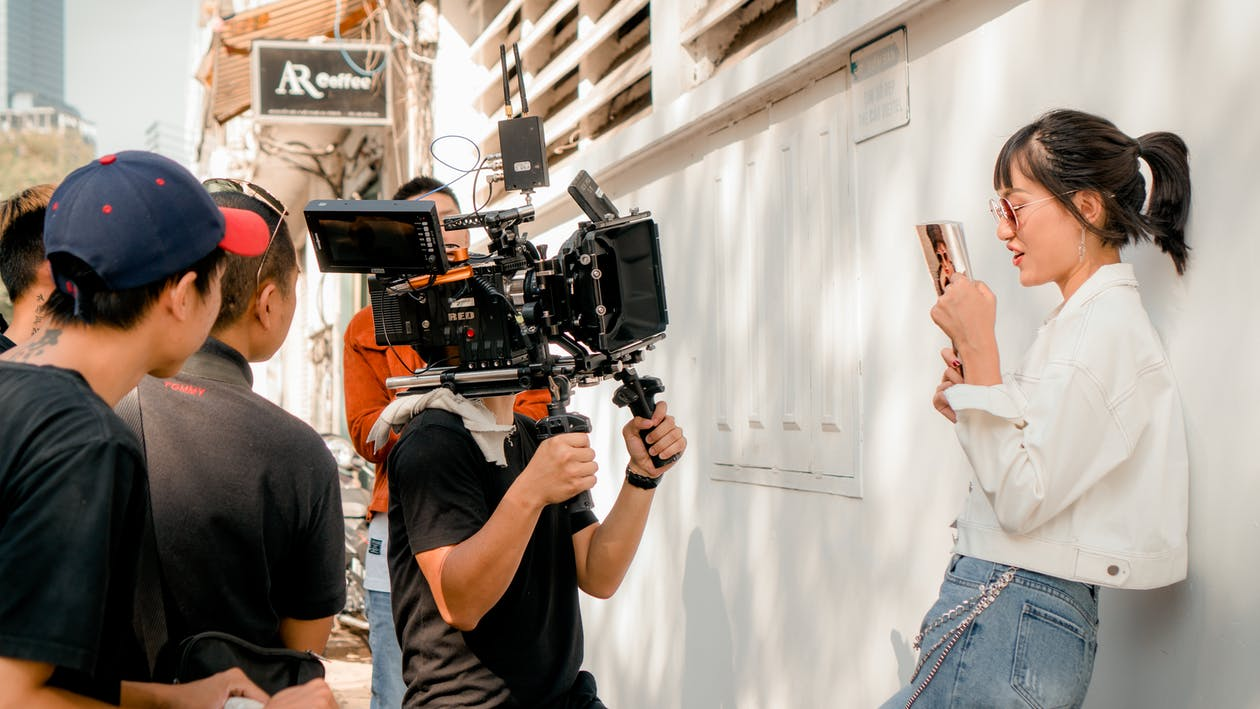 No matter what industry you're in, there's a way to use video to benefit your business. So if you're not already incorporating video into your marketing strategy, now is the time to start. Investing in high-quality videos will help you connect with your audience, increase ROI, and ultimately boost your bottom line.