While Razer goes by being a company designed by gamers for gamers, many of its products have a steep price tag. This does not make their keyboards or mice less desirable. Many gamers that do decide to get a Razer keyboard purchase them for the status and functionality. There are a few affordable Razer keyboards that can be just as good as their higher-end models. You do not need to spend hundreds of dollars on a Razer keyboard when you can get a model that is half the price and just as good in terms of functionality and purpose. To make things easier, you should narrow your focus on 3 particular models that offer great value for money.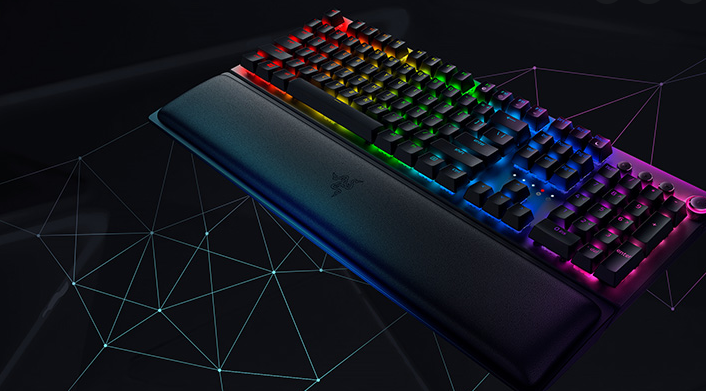 Budget Pick Membrane Keyboard – Razer Cynossa Lite
Razer had to enter the market segment of cheap keyboards that can work for gaming. Their Cynossa Lite is the most affordable model from the brand. It is a simple full keyboard with a numpad and illumination. There is a chroma version of this keyboard but if your budget is tight and you do not mind having a keyboard that is only illuminated in green, the Lite version should be good enough. This is the cheapest out of all the affordable Razer keyboards thus compromises had to be made. There are no mechanical switches as this is a keyboard that uses a standard membrane for the keys.
Budget Pick Hybrid Mechanical Keyboard – Razer Ornata V2
The Ornata V2 offers a good compromise in terms of switch quality and pricing. It brings the feel and sound of a mechanical keyboard but at a much more affordable price. Even the full RGB version is affordable. Compared to their other more expensive mechanical keyboard, the Ornata V2 uses their hybrid mecha-membrane switches which are not fully mechanical but they do a great job at replicating them. It does not have macro keys that you could record as the Cynossa does but it does offer a customizable RGB backlight and a detachable palm wrest.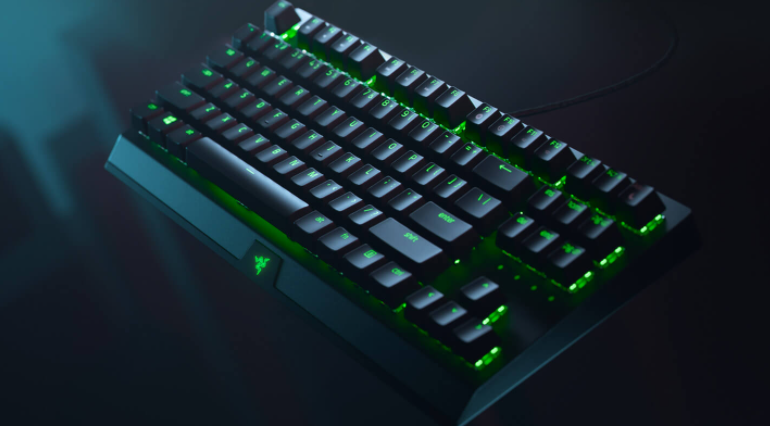 Best Value Pick Mechanical Keyboard – Razer BlackWidow V3
If you want a fully mechanical gaming keyboard wearing the Razer logo, the BlackWindow V3 is your entry point. It is one of the most affordable Razer keyboards that you can get for a reasonable price while making very few compromises. The keyboard can be found in a standard version with the green backlight only or the version with full RGB backlight. There is a price difference between the two. Also, you will need to give up on using a numpad since the BlackWidow has a compact form factor, without a numpad. It also does not come with a palm rest. However, having a thin profile makes it comfortable to use. Not having the numpad allowed Razer to use fewer switches which in turn meant a cheaper product. What you should know is that you can get an independent numpad if you need one. However, the price of the keyboard and numpad would just drive up your cost and the money could be better spent on a Razer keyboard that has the numpad as well.