Are you looking for a new job? If so, you're not alone. Many people are in the same boat as you and are looking for something that is going to make them happy. If you're feeling overwhelmed by the process, don't worry – we're here to help! In this blog post, we will share four super useful tips that will help make your job search easier. Follow these tips, and you're sure to find the perfect job for you!
1. Start by making a list of your goals
What do you want to achieve in your career? What are your long-term goals? By taking the time to sit down and clarify what you want, you'll be able to focus your job search and make it much more effective. Creating a list of your goals will also help you to communicate these things to potential employers. They'll see that you're serious about your career and that you have a plan for your future. An employee that knows what they want is always the most attractive to employers. If you're not sure what your goals are, that's okay too. Sometimes it takes a bit of time to figure out what you want in life. If that's the case, don't hesitate to reach out to a career coach or counselor. They can help you to explore your options, and figure out what path is right for you. No matter what, taking the time to figure out your goals is a crucial first step in any job search.
2. You'll want to do some research
Now that you know what you're looking for, it's time to start your search! The internet is a great resource for this. There are tons of job boards and websites that can help you find the perfect position. You can also reach out to your network of family and friends, and see if they know of any openings that might be a good fit for you. If you're not sure where to start, try looking up some job postings that interest you, and see what the requirements are. From there, you can start to tailor your resume and cover letter to match the needs of the position. It's important to remember that no two job searches are alike. What works for someone else might not work for you. So, don't be afraid to experiment until you find what does work for you.
3. Get your resume and cover letter in order
Your resume is your first opportunity to make a good impression on potential employers. So, you'll want to take the time to make sure that it's in tip-top shape. Start by ensuring that all the information is up-to-date and that there are no typos or grammatical errors. Then, take a look at the format. Is it easy to read and understand? Does it highlight your most relevant skills and experience? If not, you may want to consider making some changes. You can also have someone else take a look at your resume, to see if they have any suggestions. Once you're happy with your resume, it's time to move on to your cover letter. This is another important document that potential employers will use to get to know you better. Again, be sure to proofread carefully, and make sure that it's highlighting the things that are most important to them.
4. Start networking
Networking is a crucial part of any job search, yet so many people forget to do it. If you're not familiar with the term, networking simply refers to meeting and connecting with people who can help you in your career. This could be family and friends, as we mentioned before. But it could also be people you meet at industry events or even people you connect with online. The important thing is to get your name out there and to start building relationships with people who might be able to help you in your career. If you're not sure how to network, that's okay too. There are plenty of resources out there that can help you to get started. Also, don't forget that networking doesn't have to be a formal affair. Sometimes, the best connections are made simply by striking up a conversation with someone you meet in line at the coffee shop.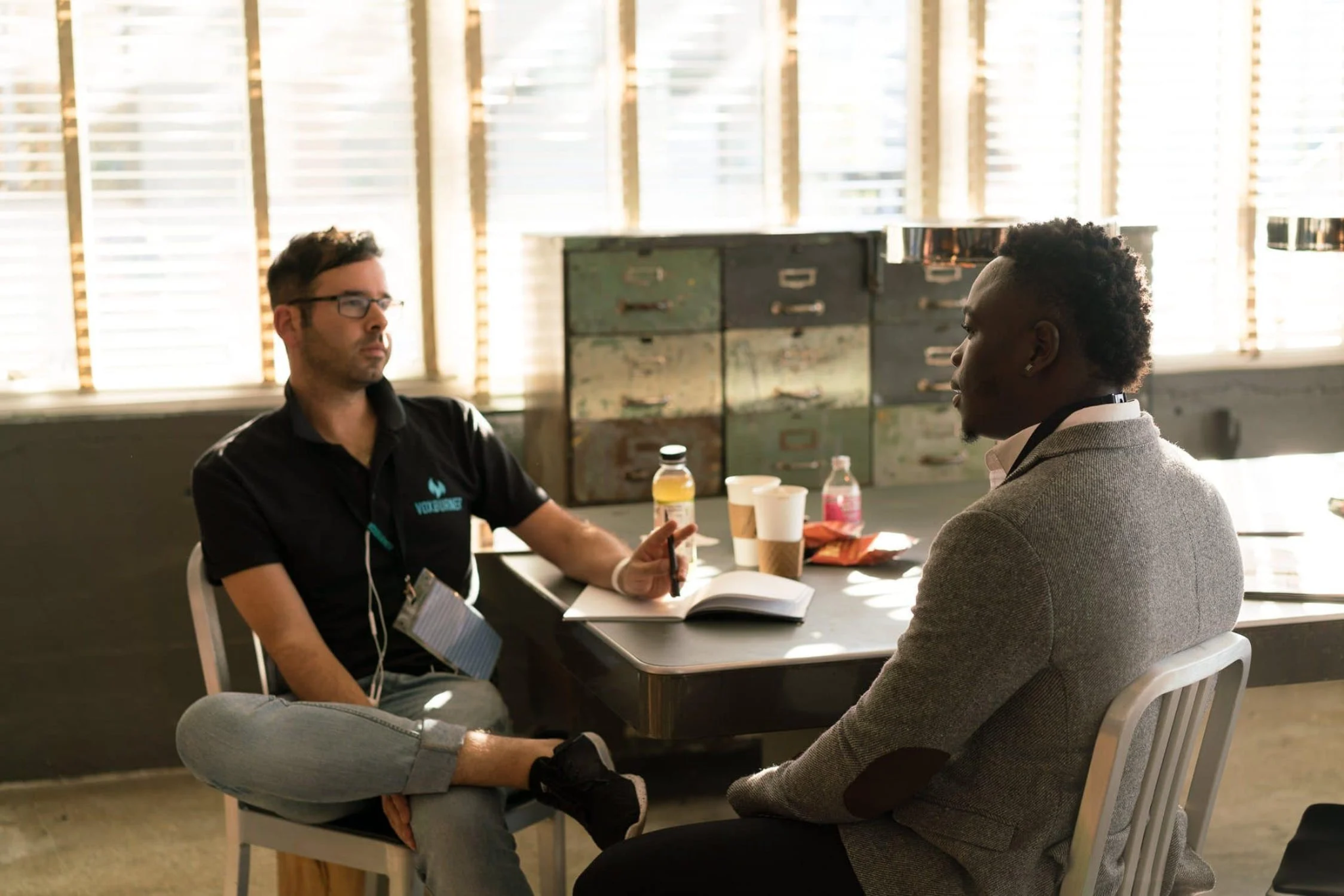 Looking for a new job can be daunting, but following these four tips will help increase your chances of landing the position you want. No matter where you are in your job search, these tips can help you find the position you're looking for. Just remember to take your time, and to be patient. If you keep at it, you'll eventually find the perfect job for you. Good luck!