The process of selling a home can be a daunting task. There are many things to consider, from getting your home ready for sale to pricing it correctly to finding the right buyer. And then, once you've found a buyer, there's the whole process of negotiating and finalizing the sale. But don't worry – even if you're overwhelmed by the process, you can still sell your home successfully. Just follow these simple tips: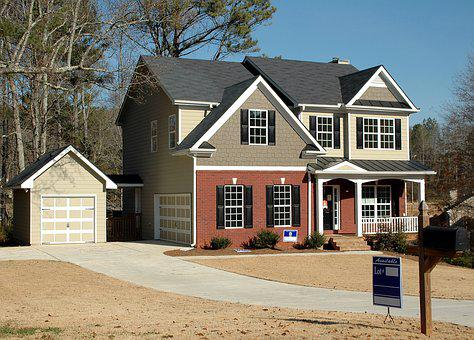 1. Find the Right Real Estate Agent
If you're not experienced in selling homes, working with a professional real estate agent is always a good idea. A good real estate agent can help you with home selling, from getting your home ready for sale to pricing it correctly to negotiating with buyers.
When choosing a real estate agent, interview several agents and ask them about their experience selling homes in your area. The right real estate agent will be able to answer all of your questions and help you feel confident about selling your home. Apart from estate agents, there may also be reputable companies in your area who will buy your home for cash, giving you the best possible price.
2. Get Your Home in Tip-Top Shape
Getting your home in tip-top shape for sale can seem daunting, but it's important to do everything possible to make your home as appealing as possible to potential buyers. Here are a few tips:
Clean and declutter your home: This is probably the most important thing you can do to make your home more appealing. Make sure all surfaces are clean and free of clutter and eliminate any excess furniture or decorations that might make your home feel cramped or cluttered.
Paint walls and ceilings a light, neutral color: Pale neutrals are always the best choices for painting walls and ceilings when you're selling a home. They make rooms feel bigger and brighter, which always appeals to buyers.
Fix any obvious repairs: If any obvious repairs need to be made (such as a leaky roof or broken windows), make sure you take care of them before putting your home on the market. Buyers will always be turned off by homes with obvious problems that haven't been fixed.
3. Price Your Home Correctly
One of the most important aspects of selling your home is pricing it correctly. If you price your home too high, it will sit on the market for a long time without attracting any buyers. But if you price it too low, you'll leave money on the table.
To find the right price for your home, start by looking at comparable homes in your area that have recently sold. Look at homes similar in size and style to yours, and see what prices they sold for. This will give you a good idea of what buyers are willing to pay for a home like yours in your area.
Once you've looked at comparable sales, you can use a pricing strategy to create a competitive price for your home. Some popular pricing strategies include the odd-even and anchor pricing strategies.
The odd-even pricing strategy involves choosing an asking price that ends in an odd number (like $399,000 or $1,125,000). This is because studies have shown buyers are likelier to perceive an odd-priced home as a better value than an even-priced home.
The anchor pricing strategy involves creating two different prices for your home – a low Anchor Price and a high Anchor Price. The low Anchor Price is the lowest price you would be willing to accept for your home, while the high Anchor Price is the highest price you would be willing to accept.
4. Market Your Home Effectively
Once your home is ready for sale, it's time to start marketing it to potential buyers. There are several ways to market your home, but some of the most effective methods include online listings, open houses, and yard signs.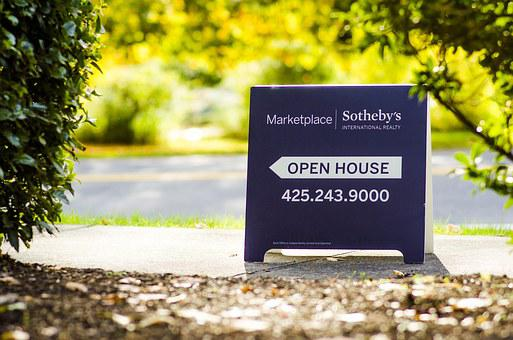 Online listings: Creating an online listing for your home is one of the best ways to reach a wide audience of potential buyers. Ensure your online listing includes photos and detailed information about your home.
Open houses: Open houses are a great way to attract many buyers in a short time. Buyers who attend open houses are usually serious about purchasing a home, so it's a good idea to hold one if you're looking to sell quickly.
Yard signs: Yard signs are inexpensive to market your home to buyers in your local area. Place yard signs in high-traffic areas near your home, and make sure they include your contact information so interested buyers can get in touch with you.
5. Be Prepared to Negotiate
Once you get offers on your home, you must be prepared to negotiate with buyers. Remember, the goal is to get the highest possible price for your home, so don't be afraid to counteroffer if you think the buyers are lowballing you.
It's also important to be aware of the common negotiating tactics that buyers might use. For example, some buyers might try to lowball you by making an initial offer much lower than what they're willing to pay. Other buyers might try to get you to pay for closing costs or repairs.
If you're not experienced in negotiating, it's always a good idea to have your real estate agent handle the negotiations. They'll be able to help you get the best possible price for your home without letting the buyer take advantage of you.
6. Close the Sale
Once you've negotiated with the buyer and agreed on the price, it's time to close the sale. The closing process can be complicated, so it's essential to have a real estate agent or lawyer help you with it.
During closing, you'll sign the final paperwork and transfer ownership of the home to the buyer. You'll also usually need to pay for a home warranty, title insurance, and home inspections. After closing, you'll receive the final sale price of your home, minus any commissions or fees.
Selling your home can be stressful, but if you're prepared and work with a good real estate agent, you can get through it without any major problems. Just be sure to price your home correctly, use technology to your advantage, and be prepared to negotiate with buyers. If you follow these tips, you should be able to sell your home quickly and for a good price.