As the internet becomes increasingly crowded, it is becoming increasingly difficult to make your website stand out from the rest. One way to do this is to ensure that your website appears higher on search engine results pages (SERPs). This can be achieved through a variety of methods, but most importantly, through the use of keywords. Choosing the right keywords for your website is vital to ensure that potential customers can find you easily. Businesses that fail to invest in a good search strategy are likely to be lost amidst the internet noise. This article will explain the importance of a good search strategy and how it can benefit your business.
Focus On Your Niche
When you focus on a specific niche, your website will be more relevant to the search engines. Your content will also be more targeted to your audience, leading to better conversions and finding the right balance between being too specific and not being particular enough. The goal is to attract visitors looking for what you have to offer. Focusing on a specific niche can also help you build authority in that area. This is important because it can help you rank higher in the search results and get more traffic. More so, it can also help you attract more targeted traffic, which can lead to better conversions.
Helps You Rank Better In Local Searches
If you're a local business, you know how important it is to rank well in local searches. After all, most people searching for businesses like yours will be looking for something nearby. A good SEO strategy can help you rank better in these searches, making it more likely that people will find your business when looking for what you offer. The higher you rank, the more visible your business will be, which can lead to more customers and sales. Suppose you want to improve your local search ranking. In that case, you can get SEO packages to get you started and an SEO expert to create a good strategy for your business. This can help you get the exposure you need to grow your business and improve your bottom line.
Content Gap Analysis
A content gap analysis is a process of identifying the content that your site lacks and which could be holding it back from performing better in search. It involves auditing your existing content, comparing it to the competition, and identifying gaps. This process is vital because it can help you to improve your site's search visibility and performance. By identifying and filling content gaps, you can make your site more relevant and authoritative, leading to better rankings. The first step in performing a content gap analysis is to audit your existing content. This can be done using various tools, such as Google Analytics or a site crawler. Once you have a list of all the pages on your site, you can compare them to the competition. There are several ways to do this, but one approach is to use a tool like SEMrush or Ahrefs. These tools will allow you to see which keywords your competitors rank for and how much traffic they get. This information can then be used to identify any gaps in your content.
Financial Return Measurement
The first way a good search strategy can help your business is by providing better financial return measurement. Search engine marketing (SEM) and pay-per-click (PPC) campaigns are generally supremely trackable, allowing businesses to see a direct correlation between their investment and results. Other forms of marketing, such as print or television advertising, can be more difficult to track and attribute to ROI. The ability to track the financial return of SEM and PPC campaigns gives businesses a great way to justify their investment in search marketing. It also allows businesses to optimize their campaigns for maximum return by allocating more resources to the areas that are performing well and scaling back on areas that are not.
Improves User Engagement Rates
Users today are bombarded with choices. There are millions of websites, each vying for attention. How can you ensure that your website is the one user's visit and stay on? The answer lies in having a good search strategy.
When users come to your website, they should be able to find what they are looking for easily and quickly. They will leave and go to another site if they cannot. A good search strategy can help you improve your user engagement rates by making it easier for users to find what they need on your site. The easier it is to see what they need, the more likely they will stay on your site and continue using it. More so, if they have a good experience on your site, they are more likely to return.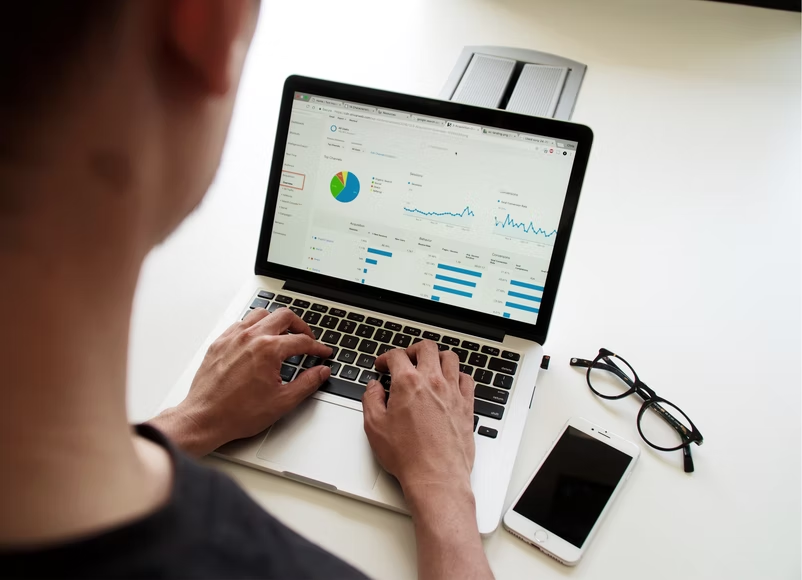 Optimize Video Content
If you have a YouTube channel or other video content as part of your search engine optimization strategy, make sure to include transcripts of the video on your website. This will give you another avenue through which people can find your content. Search engines can index your videos and include them in their search results. The transcripts allow your content to be easily found by people looking for it. When you have transcripts of your videos, people searching for related topics will be able to find them and watch them. This can help you attract new viewers and keep people on your site longer. It can also help you rank higher on search engine results pages.
In conclusion, a good search strategy can help your business in several ways. It can improve your website's ranking in search results, help you target specific customers, and increase traffic to your site. By developing a solid search strategy, you can ensure that your business is visible to its potential customers and that you can attract new business. Additionally, a good search strategy can help you save time and money by helping you avoid paying for unnecessary or ineffective advertising. In the end, a well-executed search strategy is essential to any successful business.