When two people decide to get married there are many things they need to plan. The type of wedding they want, budget, guest list, venue, food, decor, etc, will be on your shopping list. It is an overwhelming experience unless you have organized multiple events with food, decor, lights, and dance.
The trend these days is to elope and marry. The idea of a traditional wedding, a big fanfare-filled event catering to a long guestlist of people is daunting to many. The couple may not be able to meet and greet everyone and yet enjoy some alone time with each other.
It is particularly the prime reason why most couples fall for the good old jinx of pre-wedding jitters and have cold feet on the day of their wedding. But when one is trying to downsize the celebration and limit the guest list they can focus on things that matter to them like elopement wedding photography.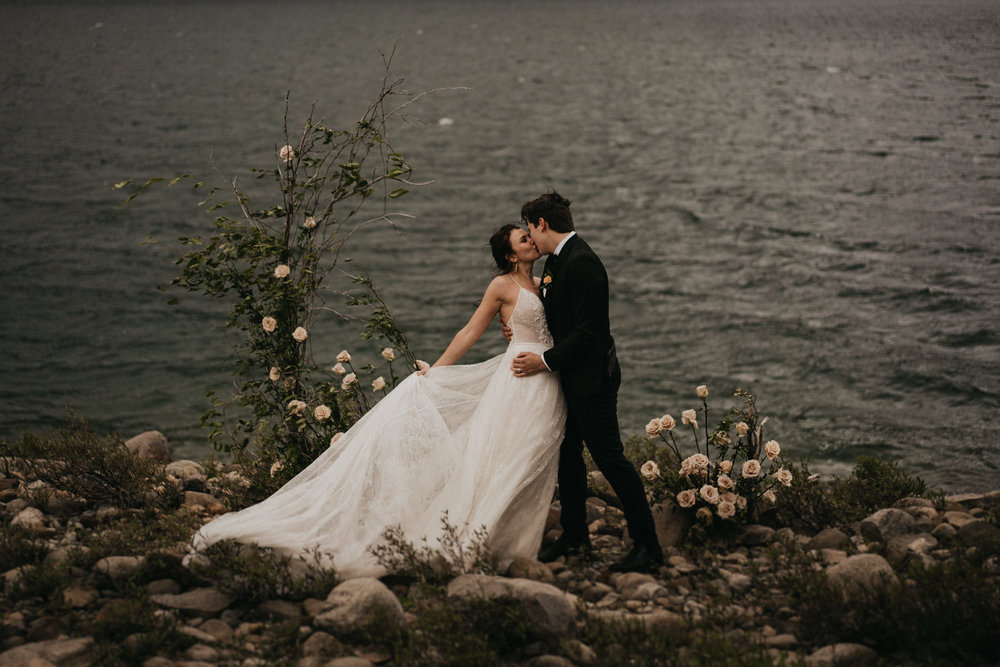 If you and your partner are in the market shopping for wedding details, then you have a fair idea that inflation is soaring, and trying out different samples will also take time. Nonetheless, there is no need to be disheartened as you can consider eloping to get married. Here are some reasons that are compelling to choose an elopement over a big fat all-inclusive wedding:
Elope is not a bad word
Gone are the days when elopement referred to two lovers with star-crossed fates who had to fight family and society to stay together. In current times, elope is a word used in vogue for a small downsized wedding where there are very few or sometimes no guests at all.
Most cultures and communities are coming of age, and getting married needs the blessings of parents. However, if they are against it, then a couple still proceeds with their life together. So, there are no hard emotions or estranged relatives that lead to elopement weddings in current times.
It takes a village to organize a memorable party for a traditional wedding with a large gathering. It necessitates numerous calls, emails, mood swings, briefs, and final contracts to vendors to get the ball rolling. But with an elopement, the guest list is downsized. This means less number of chairs, and catering orders to worry about. The ones who come are so close to the couple that they will ensure an extra dose of merriment.
Flexibility is the key to an elopement wedding. One can flex their way through and splurge on things that they feel are necessary for their wedding. They can go for a destination or an adventure wedding which will result in some incredible backdrops for the pictures.
When you don't have to worry about pleasing the guests, you can start enjoying your wedding preparations right from the first day. Every aspect can be customized because elopement weddings are flexible.
At the end of the day, you are the one calling the shots. Whether you want a grand first look of the bride or a simple ceremony with more intimate pictures of the couple in their wedding clothes, is a matter of choice.
Big or small, it still is a wedding and needs a few things to be placed to be legally declared as a marriage. Plan the venue and the type of ceremony you want to have. You have to inform the marriage celebrants of your intent to marry. You can choose between civil and religious celebrants to solemnize the wedding and the paperwork must be completed in time.
Elopement does not necessarily mean a wedding on a shoestring budget. It just means a wedding with a small or no guest list. Which eventually translates to spending as much as you want on things that you want. So planning for elopement is fun yet needs to be carried out before making the arrangements in time for the wedding.
Conclusion:
People are conscious of the environment and are taking steps to avoid large gatherings for a wedding that leaves a dent in the ecosystem. Minimalism is in fashion, and elopement weddings are cozy celebrations with less after-wastage that are in trend for more reasons than just budget or wedding jitters. If you are getting married in the future consider the option.