Diversity in the workplace is essential to success in today's business world. Promoting diversity can help your business tap into new markets, attract top talent, and foster creativity and innovation.
According to workplace statistics from Zippia, the most important thing you can do is create a company culture that values diversity. This means establishing policies and practices that support and respect all employees, regardless of their race, gender, religion, or sexual orientation.
It also indicates encouraging open dialogue about diversity and inclusion and creating opportunities for employees to learn about and celebrate each other's cultures.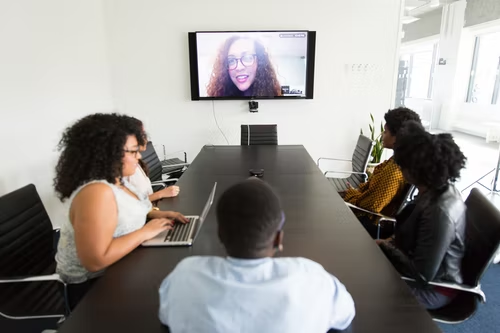 How To Promote Diversity In The Workplace?
According to experts, there are several things you can do to promote diversity in your workplace. Here are some tips:
1. Implement Hiring Policies To Promote Diversity
One of the best ways to promote workplace diversity is to ensure that your hiring practices are inclusive. You must check your job descriptions and the application process during hiring to ensure they're not discriminatory. Also, you might consider implementing targeted recruitment initiatives to attract a diversifying pool of applicants. And make sure to conduct fair and unbiased interviews.
2. Launch Diversity Training Programs In The Workplace
These training programs can help employees learn about the different kinds of diversity and understand its benefits. Above all this, Online diversity training also helps with learning how to create a more inclusive environment. It assists in implementing policies and practices to reduce biases.
3. Support Employee Resource Groups
These networks provide a supportive environment for those with common interests or backgrounds. Employee resource groups will allow them to feel more at home within their company and better represent what it means when working with others on different teams throughout an organization. So, if you don't have any employee resource groups at your company, consider starting some.
4. Define the Meaning of Diversity For Your Business
Diversity covers more than gender and race, it also includes ethnicity, age, sexual orientation, religion, and physical abilities. It would help if you considered what diversity means for your business and how you would like to see it represented in your workplace.
5. Communicate Your Commitment To Diversity
Your employees need to know that you are committed to promoting diversity in the workplace. It can be done through formal policies and statements, as well as informal communications and actions.
6. Encourage Open Dialogue About Diversity
Creating a space where employees feel comfortable speaking about diversity is crucial. Encourage open dialogue about the topic and provide training on how to have respectful discussions about differences.
7. Conduct Demographic Surveys
Regularly conducting demographic surveys can help you track your progress in promoting diversity and inclusion. So, you must include such surveys in the workplace for a healthy environment.
8. Provide Unconscious Bias Training
Unconscious bias is the biggest obstacle to diversity and inclusion. Help employees become aware of their own biases with unconscious bias training. This training can help people recognize when they are making assumptions based on stereotypes and how to avoid doing so.
9. Promote Flexible Work Arrangements
Flexible work arrangements can help promote diversity and inclusion by making it easier for employees with different needs and backgrounds to balance work and life. So, consider offering flexible options like telecommuting, compressed work weeks, and flexible hours.
10. Celebrate Diversity In The Workplace
Make sure to celebrate diversity in the workplace throughout the year. It can be done through events, communications, and other initiatives. And don't forget to recognize employees who are making a positive impact in promoting diversity and inclusion.
11. Promote Diversity And Inclusion In Your Marketing And Communications
Your marketing and communications should reflect the diversity of your company. You must ensure that your social media accounts, website, and other marketing materials are welcoming and inclusive.
By following these tips, you can create a more diverse and inclusive workplace, and it will help your business succeed in today's competitive environment.
Advantages Of Promoting Diversity In The Workplace
Diversity in the workplace is essential to a company's success. By encouraging diversity, companies can tap into new markets, boost creativity and ingenuity, and enhance the quality of their decisions.
Furthermore, a diverse workforce will help businesses attract and retain the best talent. Finally, diversity in the workplace can lead to a more positive work environment and improved employee satisfaction and retention.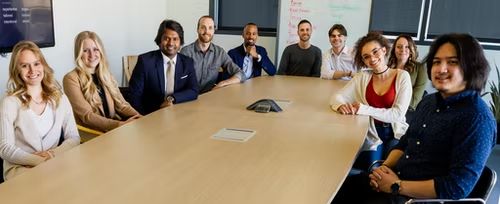 If you follow the experts' tips mentioned above, you can build an environment that is more inclusive and diverse. It can help your business prosper in today's competitive market. Therefore, you must often examine your policies and procedures to ensure they're in place and up-to-date with the current standards.