Pipes and bongs are some of the best equipment to own if you are a marijuana smoker because they are easy to use, clean, and fun. A lot of people enjoy using this type of Cannabis-equipment because the high that's delivered by them is usually very intense, more so than that which is delivered by a joint.
However, if you are new to them, then it's very likely that there are a few secrets and things that you don't know. This post will demystify these secrets for you.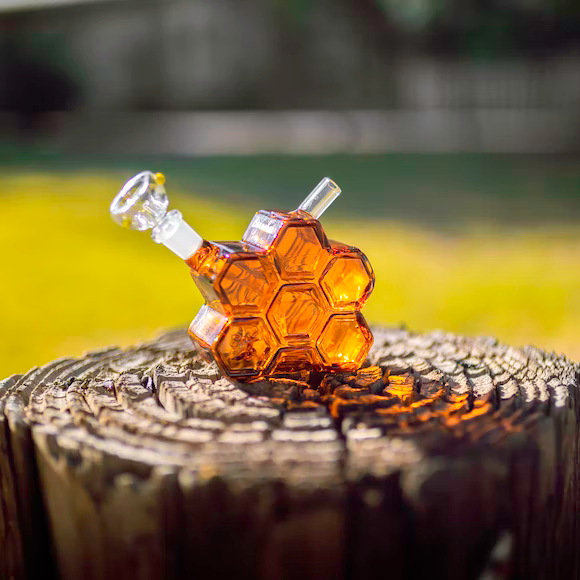 Additional Accessories
Something that a lot of people don't know is that when you use bongs, you can buy accessories and additional add-ons, which make your smoking device much more effective. You can buy a bong that has an ash catcher attached to it, for example. It's also possible to buy freeze pipes, which have internal glycerine chambers, which make smoking a lot more fun. When you are planning on buying your first bong (or pipe), make sure that you consider accessories and try to find one that has as many as possible.
Flavored Water
If you have a bong or a water pipe, you can add flavored water, like orange blossom or rose, into the bong or pipe's internal chamber. When you smoke, the distilled flower water will release its scent into the smoke, altering the smoke's taste and smell. If you enjoy smoking Cannabis through bongs or pipes and have been looking for a way to enhance the experience, then this is it. This is an especially good method for people who use Cannabis to relax or enjoy meditation since it can make you feel very relaxed and mindful.
Breathing Deeply
If you want to smoke out of a bong or a pipe because you want to experience the intense high that's delivered by these devices, then you should practice breathing exercises. You can perform deep breathing exercises when you are smoking, to increase the amount of smoke that fills your lungs. Because you fill your lungs with a lot more smoke when performing these exercises, the high that's experienced is much more intense. You should only perform this type of exercise when you are confident smoking. If you are an amateur, then it's a very bad idea, since you could overwhelm yourself and get too high.
Very Discreet
The use of pipes is discreet (but the use of bongs isn't). If you want a discreet and subtle way to smoke, then you should consider using pipes. Because pipes are so small, you can carry them around in your pocket without anybody knowing. When you want to smoke, you can find a quiet corner, load your pipe, and smoke. The process of smoking Cannabis through a pipe is very quick. You won't spend any more than a minute loading it and then smoking it. You do need to make sure that you bring water along with you to quickly clean your pipe out once you're done with it so that it doesn't become stale, however.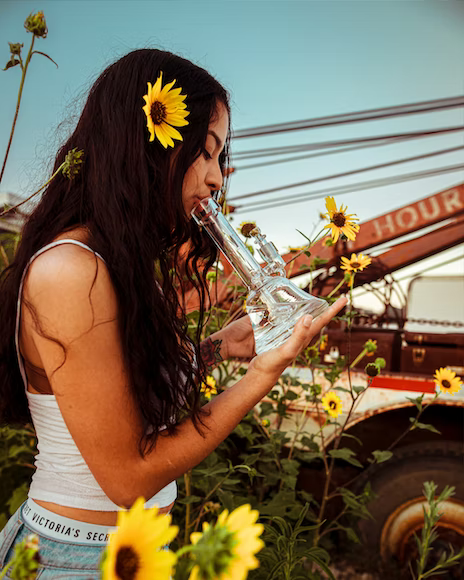 Dose Adjustment
One of the best things about using bongs or pipes that's sadly overlooked by a lot of people is the ability to adjust your dose exactly. When you smoke a joint, you have to fill it, so there's no option to adjust your dose. You have to use it a lot. When you use a bong or a pipe, you only have to put as much Cannabis as you really want to use into your smoking device's bowl, meaning you can use either hardly any, or a lot, but still smoke it regardless.
Intense High
Bongs and pipes produce a much more intense high because when you are smoking through them, you get all of the smoke that's produced by the bud. When you smoke a joint, a lot of smoke is lost. By consuming all of the bud's smoke, you are able to get a much more intense, powerful high. You are also able to smoke a lot less wastefully. Because many people also simultaneously practice breathing exercises when smoking through pipes and bongs, they are able to increase the intensity of their high.
Social Smoking
When you smoke through a bong, in particular, it's a lot more fun in a group. Smoking through a bong can be a fun group exercise, making it great for people who have active social lives and want something to do with their friends.
Bongs and pipes are great. The tips and secrets outlined in this post demonstrate why that is. If you are new to them, then make sure that you start off slowly so that you don't get too high.