In recent times, healing crystals have become increasingly popular. It is believed to possess attributes that enhance the health of your mind, body, and soul in various ways. Healing crystals come in a variety of shapes and sizes, but some are particularly distinctive. One example of this is a rare stone that is said to work against pollutants, free radicals, and harmful germs, shungite.
Mined in Russia's Republic of Karelia, it is a rare, old dark black stone that's hard to come by. Shungite is a 2-billion-year-old stone named after the town of Shunga. It has also appeared within the history of Russia as natural springs that were known for their healing properties.
The origin of shungite is quite enigmatic, however, quite a few scientists believe it is roughly 2 billion years old, which is before organic life existed on our planet. There are a couple of theories out there explaining the origin of shungite. Some people assume that shungite comes from sea sediments that have been enhanced by ancient creatures' organic remnants. Shungite was supposed to have originated from a meteorite that fell to Earth when this hypothetical celestial body was destroyed. Finally, because shungite's composition is comparable to that of other volcanic minerals, it might have originated as a result of volcanic emissions.
Moving on to the properties of shungite, the stone has a unique composition made up of 99 percent of carbon, it contains fullerenes or 3-D spherical molecules made of 60 carbon atoms. Scientists attribute the stone's potential benefits to its fullerene content, despite the fact that they are unsure where it came from or how it was formed.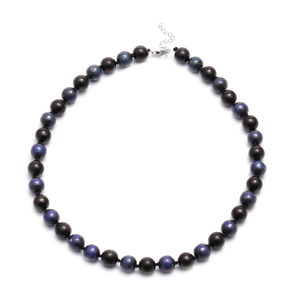 Like crystals, shungite have been around for over a millennium though they became more prominent only in recent years for complementary and medicinal purposes. Grigory Andrievsky, a researcher at the Ukrainian Academy of Medicinal Studies' Institute of Therapy, was the first to demonstrate that shungite's remarkable medical qualities were attributable to fullerenes found in the stone. However, his research was not able to draft shungite fullerenes to pharmaceutical classification due to how the concentration of natural fullerenes in an aqueous solution is not recognized as a remedy or medication. Nevertheless, these natural fullerenes engage on a systematic level rather than a treatment for illness.
Several people also hypothesize that shungite stones have healing properties, and are similar to crystals. But not all the assumptions about shungite stones are true. They can be beneficial, though only in some very targeted areas.
Natural shungite has a number of different shapes and textures. The uniqueness that the shungite jewelry possesses is what makes them attractive to some health enthusiasts. So how can you put shungite jewelry to good use?
Well, one of the most effective uses of shungite is its unique way to balance the chakras. Wearing the jewelry helps in neutralizing the energy being released from a blocked or overactive chakra along with its powerful effects. By neutralising the energy, you may safely conduct chakra healing and restore the root chakra's equilibrium.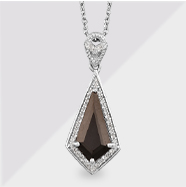 Throughout the day, we are surrounded by devices that radiate electric and magnetic fields (EMFs) that have a negative impact on our health and well-being. It has been discovered that Shungite jewellery has qualities that can balance toxic energies, reducing the impact of these gadgets on your energy field. It is believed that wearing a piece of shungite keeps you shielded from any harmful radiation you may come in contact with.
One of the unique Shungite healing properties is its ability to help you remove your mental blocks. It shifts the waves and frequencies around and within you and brings you back into yourself on a vibrational frequency level, like a detox of your soul. Through detoxification, the benefits of wearing shungite strengthen your sense of foundation and stability in your lifestyle and allows you to be in your highest state of being no matter what is going around you. It also helps you tame stress and it can always add up to any type of medication you may do.
Shungite jewelry could be a great option for anyone who requires some sort of healing or wants to tap into some spiritual wisdom, it would help you do that. You could use them by wearing it as earrings, necklace or bracelets which offers you different unique benefits of their own. While "elite" shungite is rarer, regular shungite still holds those properties and benefits and makes a great addition to a peaceful, spiritual and healthy lifestyle.
If you've read the article so far, you are probably looking to invest in some good shungite jewellery. In fact, you may even like it so much that you need to purchase a good jewellery box to hold it all. Well, whether you want it to hold your brand new shungite jewellery or your stylish mens bracelets, a quality jewellery box is always a good investment.