Has everyone tried to convince you of the benefits of Smoky Mountains real estate investments? If yes, did you find out the reasons why?
Buying a Smoky Mountain property for sale is one of the few real estate strategies that appreciates over time and provides additional benefits to the owner. This breathtaking span of nature is the perfect place to holiday. Thanks to its stunning mountain views, serenity, and gorgeous landscapes.
In this piece, we'll highlight critical reasons to buy a log cabin in the Smoky Mountains to help you make the proper real estate decisions. Keep reading.
5 Good Reasons to Invest in a Log Cabin in the Great Smoky Mountains
The Great Smoky Mountains refer to the American Southeastern mountain range rising between Tennessee and North Carolina borders. This location means that the range is easily accessible from nearly every Eastern US state.
As you may call them, Smokies house The Great Smoky Mountains National Park — a vacation hotspot with an unending stream of tourists. Visitors may engage in stunning hiking trails, epic biking tours, scenic driving, and waterfall visits.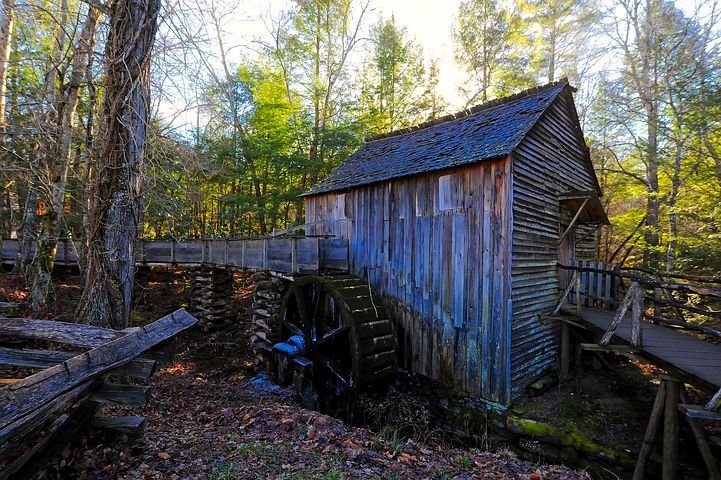 Here's why you should buy a log cabin in the Great Smoky Mountains.
Guaranteed Vacation Rental Demand
Reports show that the Smokies National Park ranks among the most visited parks in America. It's hard to counter this report considering that this park recorded 12.1 million tourists in 2020 (despite the pandemic). For comparison, the Yellowstone National Park and Zion National Park recorded 3.8 million and 3.6 million, respectively.
These millions of sojourners will have to stay somewhere when they come calling. And, in most cases, a comfortable, picturesque cabin stashed into nature fits the bill. Log cabins present an ideal setting from a group of buddies on a pleasure trip to the middle-aged couple craving a romantic weekend getaway to rekindle old flames.
What's better?
It's natural to expect that the coming years will record more tourists. New points of attraction are opening up in the environment recently, for example, the Dollywood and Ripley's Aquarium of the Smokies. Get a log cabin in these mountains to provide visitors with the perfect pedestal to explore the unique attractions of the site.
Affordable for Beginners
The Smokies are one of the most toured locations in the United States; yet, costs remain relatively low. Properties in the Great Smoky Mountains are relatively affordable to buy, compared to other spots with similar tourism streams. It's common to find cabins for as little as $200,000 and even $150,000. In contrast, beach vacation homes in Florida had an average purchase rate of $418,000 as of December 2020.
Consequently, investing in the Smoky Mountains real estate is much easier for potential investors. This low-cost character implies that the overhead costs are more affordable, allowing you to recoup your capital quickly and spend less on maintenance over time.
A Stable Source of Passive Income
Typically, vacation rentals generate higher rent than conventional rentals. Thanks to the fact that renters are constantly changing. Landlords don't have to deal with tenants who don't pay on time or cause other problems.
Vacation rental arrangements usually require the renter to pay for the expected period of occupancy before their move. Plus, these properties require less maintenance than a primarily residential rental. As such, you may rest assured that you'll be realizing a constant inflow of income.
Do you know what's better?
Smoky Mountain homes for sale have improved rent generation ability. A standard log cabin that you acquire affordably in the Smokies guarantees an excellent occupancy rate. You may be fully confident in the fact that your passive income stream will flow endlessly with this investment, although you have to conduct timely maintenance over time.
May Double as a Permanent Residence or a Retirement Haven
The extra advantage of investing in vacation rentals is that you may convert them to your primary residence over time. Having such property in your portfolio ensures that you don't have to save additional funds to secure a new home in case of necessity. Keep in mind that a house overlooking the spectacular mountains in the lush folds of nature may help to spark creativity both in your job and relationships.
Moreso, a cabin in the Great Smoky Mountains provides you with a readily available holiday home. You and your family may always take a break from the tension of your job and the polluted city air to enjoy the fresh mountain air. The tranquillity available here may be the perfect tonic to soothe your sores from the rush and blitz of the city.
Lastly, your log cabin in the Smokies may serve as a home to retire when it's time to leave behind the distractions and rigors of life in the city. Few seniors wouldn't cherish life in the natural charms of the Smoky Mountains. Buying this asset now gives you more financial freedom, as you'll accumulate passive income and won't have to splurge on a befitting cabin when it's time to retire.
A Wise Investment Choice for Beginners
Generally, real estate is a wise investment vehicle for first-time investors. Real estate investments assure timely returns that appreciate over time.
However, Smoky Mountain real estate investment may be the wisest decision that you may make. Why? These properties are affordable to purchase; as such, they'll leave you with operating cash after their purchase. They are also cheap to maintain, but that's not all.
A vacation rental with a high occupancy rate assures you of free-flowing income without demanding much from you. All it takes is periodic maintenance, which a management company may handle.
Lastly, you may take holidays in these mountains and retire there when the time arrives.
Wrap Up
Are you interested in investing in Smoky Mountain cabins for sale by the owner? Remember to select a property you'll love to spend time in — you never can tell! Check out this website where you can find Smoky Mountains real estate listings and buy with ease.