You probably already know that having a work truck is practically necessary if you are a farmer. You need a vehicle that can tow, haul, and carry a variety of equipment. It would be best if you also had a reliable truck that could handle the rigors of farm life. Of course, with so many different types of work trucks on the market, it can be hard to know which one is right for your farm. Here are a few tips to help you choose the best work truck for your needs: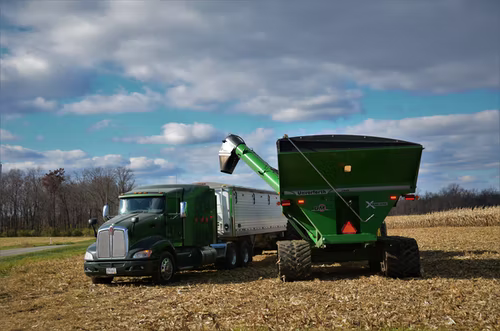 Do Research – And Consider A Mini Truck
There is no one-size-fits-all solution for finding the perfect truck for your farm. The best way to find the right truck for your needs is to research. Talk to other farmers and get their opinions on what type of truck is right for you. Read reviews online and compare prices and features.
A great alternative to a full-size pickup truck is a Japanese mini truck. Imagine if Honey, I Shrunk The Kids was a movie about pickup trucks instead of … well, children. Basically, you take your truck, and mini-size it. You end up with a vehicle that's much more comfortable than a UTV, built to Japanese quality standards to keep you working, with mileage in the high 30s MPG, but thousands less than a regular truck or UTV. When looking for Japanese mini trucks for sale in the US, the best options for farming or ranching applications are going to be the Jumbo (extended cab) or Dump (with dump bed) models, so take a little time figuring out which will be best for you – but it will be worth it when you find the perfect truck for your needs.
Consider What You Will Be Using the Truck For
When looking for a work truck, it is essential to know what you need the truck for. There are many different types of trucks on the market, and each type has its own set of features. It will be easier to find the perfect one for your farm if you know what you need the truck for.
Some things that you should think about include:
How often will you be using the truck?
What type of terrain will you be driving on?
What kind of loads will you be carrying?
How much power do you need?
Once you have a good idea of what you need, you can start looking at trucks that fit your needs.
Set a Budget
Trucks can range in price from a few thousand dollars to tens of thousands of dollars. Set a budget before you start shopping, so you don't spend more than you can afford. When setting your budget, be sure to factor in the cost of any repairs or maintenance the truck will need. It would help if you also considered the cost of fuel and insurance.
If you are on a tight budget, you might consider buying a used truck. Used trucks can be an excellent option for farmers who need a reliable truck but don't have much money to spend. When shopping for a used truck, be sure to have it inspected by a mechanic before you buy it. It will help you avoid any expensive surprises down the road.
Get a Warranty or Service Plan
When it comes to farm trucks, it pays to be prepared. That's why it's always a good idea to get a warranty or service plan when you purchase. Farm trucks are put through much wear and tear, and unexpected repairs can be expensive. A warranty or service plan can help offset the cost of unexpected repairs, and it can also give you peace of mind knowing that you're covered in case something goes wrong.
Many plans also include roadside assistance, so you know you can get help if you have a breakdown, but make sure you don't pay for this if you're just going to be using on your own property. Compare coverage and call different dealerships to get the best deal on your new farm truck's warranty or service plan. Be sure to read the warranty or service plan terms before buying it to know what is covered. With a little bit of research, you can find the perfect plan to keep your truck running for years to come.
Test Drive the Truck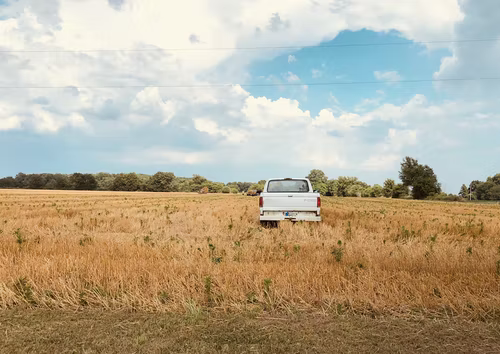 Once you have found a truck that might be a good fit for your farm, it's time to take it for a test drive. It is the best way to see how the truck handles and see if it's right for you. Be sure to take it on different types of terrain and try out all the features. If you have any questions, be sure to ask the dealer before making your purchase. After all, the only way to know if a truck is right for you is to get behind the wheel and try it out for yourself.
These are just a few things to keep in mind when shopping for a work truck for your farm. With a little bit of research and planning, you can find the perfect truck for your needs. Be sure to take your time and compare prices and features before making your final decision. With these tips, you'll be sure to find the perfect work truck for your farm.