CBD gummies and other products are massively popular right now. The number of retailers is increasing as fast as the number of buyers. Despite being so widely available, CBD gummies aren't that easy to buy. Although CBD gummies can be found anywhere, knowing where to find the best CBD gummies can be challenging. Authenticity and safety is still major concern for most buyers. Finding a reputable source of CBD products is highly crucial to your experience with CBD, as the CBD world still lacks formal regulatory bodies.
Amazon is the first stop to buy things for most consumers worldwide. It is the biggest online marketplace operating globally. You must be wondering if it's a good idea to buy your CBD gummies from Amazon. Does amazon sell CBD gummies? Let's dive into the ins and outs of buying CBD gummies from Amazon.
CBD Products Amazon: Does Amazon Sell CBD Gummies?
Amazon has a strict policy regarding the sales of CBD products. It has banned all CBD products. So, as long as this policy is implemented on Amazon, you wouldn't find any CBD gummies or oils there.
Even though this policy prohibits CBD products on Amazon, there are some sellers who sell hemp products and confuse buyers with them. Hemp products are allowed on Amazon, but they're not the same as CBD products. You cannot expect these products to work like CBD and help you achieve similar goals.
Is It A Good Idea To Buy CBD Gummies From Amazon?
Remember that all hemp products available on Amazon are free from all kinds of Cannabinoids of the hemp plant. Do not let Amazon vendors exploit you.
These products would have stated a proper potency, like 2000 mg or 14000 mg, but you wouldn't find the word "CBD" expressly mentioned on the bottle. The facts clearly indicate that Amazon doesn't have CBD products, so you shouldn't buy them there. Therefore, whenever you see a list of best-selling CBD oil on Amazon, you know it is actually hemp oil.
Where to Buy CBD Gummies Then?
Make sure to keep the following aspects in your mind while choosing a source of CBD gummies.
1. Find A Reputable Brand
Rather than running after cheaper products, always prefer buying CBD products from reputable brands like CBDfx and cbdMD, even if you have to pay a higher price.
2. Read The Labels Properly
Know the difference between hemp products and CBD products. Although CBD is present in hemp, it doesn't mean that hemp products contain CBD. Make sure to read the labels properly to confirm that it's a CBD product.
3. Is The Product Third party Tested?
Many brands claim to sell CBD products that are later found fake. This highlights the importance of third-party testing.
Final Thoughts
Amazon doesn't sell CBD products which clearly explains why it's not safe to buy them from there. You will only find hemp products on Amazon that do not have effects similar to CBD.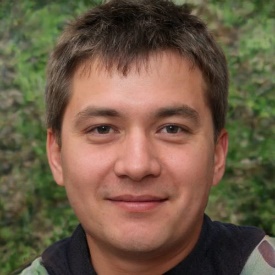 Michael Levin is a CBD enthusiast, a researcher, writer and editor in the cannabis space, experienced CBD user and educator. He believes CBD can help improve our overall health and wellbeing.