Medical robotics has witnessed many technological advancements in the last decade. It is estimated to become a $20 billion dollar industry in the next 5 years. Robots have been helping healthcare professionals to perform many routine tasks with ease and high accuracy.
Robots also contribute to making the logistics of dangerous substances safer, faster, and less costly. Right from medical research to patient treatment and performing tough surgical procedures, automation and robots are everywhere.
This article discusses such benefits of robots in the field of medicine on the basis of their types and functions.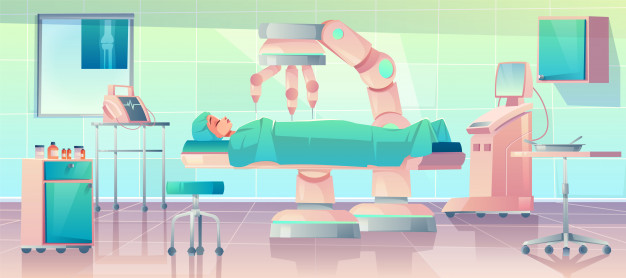 Source: Freepik
Types of Medical Robots and Their Benefits
Since the emergence of medical robots in the 1980s, robots have been prominently used for surgical procedures. Their accuracy and quality of work led to the development of more robots for different purposes.
Robots in healthcare are able to improve the overall efficiency of medical centers and protect the staff from various health-related risks. Robotic arms manufactured by companies like https://www.evsint.com have been widely used in laboratories, cleaning and sterilization of rooms, and even drug manufacturing.
Based on their function, robots can be divided into 7 types:
Telepresence Robots
These robots are present on-site and allow medical professionals to participate and communicate in different procedures remotely.
Surgical Robots
Carry out surgical operations with high precision and assist humans. They can also perform surgery remotely without the physical presence of a surgeon.
Biorobots
These robots are capable of imitating biological systems. They are used to train dentists and surgeons in virtual environments.
Disinfection Robots
Used to disinfect hospital rooms with the help of ultraviolet light. These kinds of robots have been used to fight the COVID-19 Pandemic.
Companion Robots
Used to provide company to patients dealing with mental issues. These robots take care of patient's vitals and alert them if something is abnormal.
Rehabilitation Robots
Robots are used to assist the sensory and muscle movements of patients. They are used to provide therapeutic training to those who suffer from motor impairments.
Pharmacy Robots
Robotic automation systems are used to prepare and dispense oral solids or sterile solutions in hospital pharmacies. These robots are mainly used for their high speed and accuracy while dealing with viscous liquids.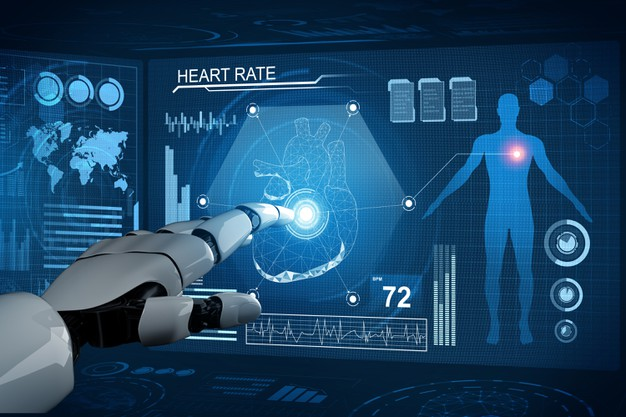 Source: Freepik
Top 5 Benefits of Automation and Medical Robots
Now that we have an idea about the different types of robots and their purpose, it is time to learn about their benefits.
In a nutshell, medical robots and automation have played a major role in dealing with a large number of patients during disease outbreaks. They play a significant role in the detection of deadly diseases like cancer.
We have also been using them for medical research and developing cures for many diseases.
Here are five benefits of these robots discussed in detail:
Precision and Ability to Perform Difficult Tasks
Surgical robots like the da Vinci Surgical System are capable of performing complex surgeries with precision and accuracy. Most important thing is that they minimize the chance of human error in these critical operations.
Robots are fully controlled by a surgeon. Its instruments can rotate and bend to a far greater extent than humans. The 3D High Definition system assists the surgeons in visualizing different situations and makes the whole process a lot easier and faster.
Muscle Controlling Capabilities of Exoskeletons and Robotic Limbs
These external robotic systems can assist a patient in controlling his/her paralyzed body parts through the mind. Patients who lose their limbs in an accident can use these robotic alternatives like bionic arms to be able to move them again.
Exoskeletons also increase the muscle power and stamina of humans.
Can Perform Pharmaceutical Supply Chain Tasks
Robots can perform repetitive and monotonous tasks. They can also undertake dangerous tasks. They can help pharmacists in dealing with harmful chemicals. Transporting these substances with the help of a robot can make the process fast and accident-free.
In case of chemical leakage, there will be less risk to the lives of these workers.
The data mining abilities of these robots can also help in monitoring traffic and providing efficient solutions to manage this traffic in pharmaceutical warehouses.
Make the Environment Safer for Healthcare Workers
Disinfection robots use ultraviolet light to disinfect hospital rooms before or after treatment. This reduces the contact of healthcare workers with deadly pathogens and minimizes the spread of Healthcare-Associated Infections (HAIs).
Hence, robots contribute to providing a germ-free environment for doctors.
Used in Medicine Research
To make an antidote, quick analysis of complex and microscopic protein structures of different viruses. This medical research requires a lot of time and consumes the energy of researchers to manually analyze a protein chain.
With the help of advanced computer algorithms and modern technologies like Artificial Intelligence and Deep learning, medical imaging robots can be programmed to analyze these proteins, simulate them in various conditions and find the counter protein chain (antidote). This requires a lot of computational power and makes the process a lot easier and faster.
Conclusion
Benefits of automation in the field of medicine to achieve complex processes are endless. While some of us might not agree to let a robot operate on our bodies, it is essential to realize the importance of automation and robots and their contribution to the medical field.
They have played a major role in making the whole process error-free, fast and a lot safer for healthcare workers.